Dekofilm Polska has over 20 years of experience in the production of PE and PP multilayer polyolefin and PVC films.
We provide packaging tailored to the most specific requirements of our customers and products with a wide range of applications in various branches of industry. Our products include proprietary solutions that we can boast of. The products reach the customers in the form of a film roll or half-sleeve.
The company is part of the international group Decofilm Group, which consists of 4 plants located in Italy, Romania and Poland. The Group has a leading position on the European market, producing annually 8,000 tons of polyolefin films, 5,500 tons of PVC films and 2,000 tons of barrier PA / PA films for the food industry. Our products are present throughout Europe, but also on such markets as Russia, Ukraine, Armenia, Georgia ...
Dekofilm Polska owes its strong position on the market to numerous investments made over the past years. Thanks to them, we can meet almost every requirement of our customers by supplying niche solutions in accordance with the ISO 9001: 2015 and BRC IOP quality standards. Our offer is also complemented by the option of the installation of relevant packaging lines, which allows us to provide a comprehensive solution - packaging. Our staff and our newest plant is the best showcase of our capabilities - we invite you to cooperate with us.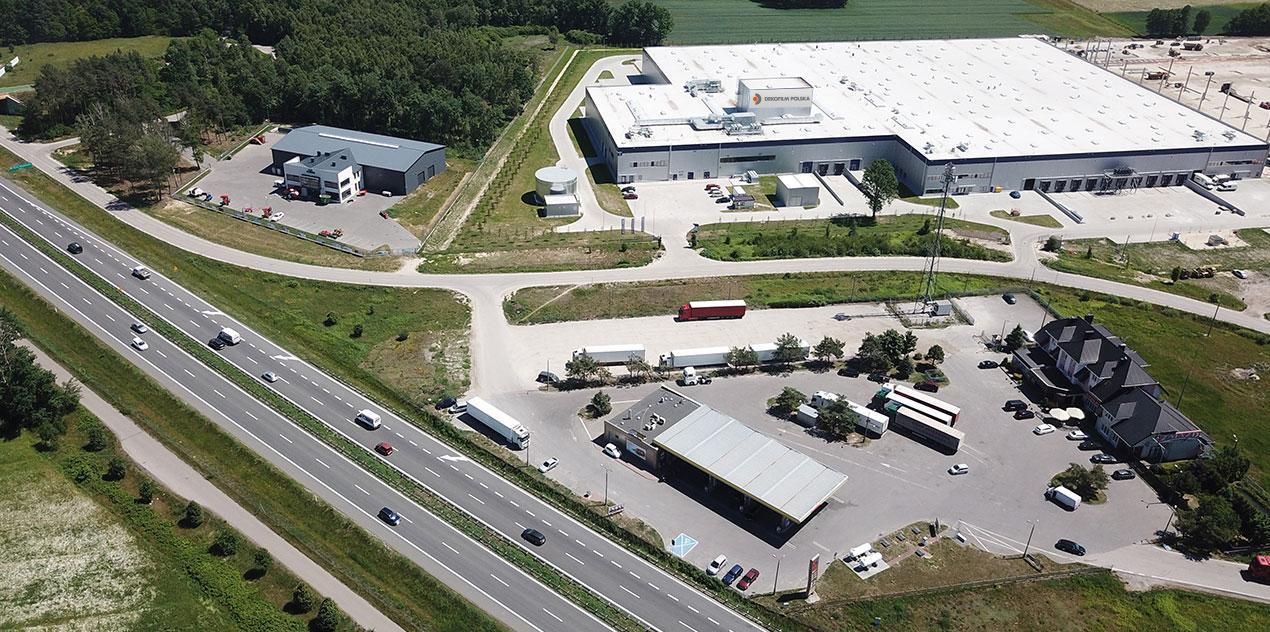 2019 –

Production of new polyolefin multi-layer shhrink films with green raw materials sugar cane DECOLINE®DCL-DECOGREEN
2018 –

Launch of a new production plant in Poland that meets the most stringent standards
2017 –

Production of new polyolefin and crosslinked films (DCL-B, DCL-XF, DCL-XS)
2015 –

Purchase of a modern production line in the USA and commencement of production of DECOLINE®DCL multilayer crosslinked film
2007 –

Installation of a new line for the production of DECOWRAP® stretch film for food industry
2003 –

Signing of a joint venture agreement in Russia and establishment of the company O.O.O. Pandeko - another production company that is part of the group
2002 –

A joint venture agreement was signed in Romania, which resulted in the creation of Dekofilm Romania Srl
2001 –

Spa. (Italy) was awarded the ISO 9001: 2000 certificate
1995 –

Establishment of a joint venture with Polpack in Poland, establishment of Dekofilm Polska
1990 –

The early 1990s resulted in the extension of the company's trading and commercial offer by a group of multilayer polyolefin films
1981 –

Transfer of the production to a modern factory located in UBOLDO (VA) - it is a very significant step on the path of the development / growth of the group
1971 –

The foundation of S.p.A and launch of the production of PVC (polyvinylchloride) - based films - Decoterm® and Decomac® - which are called display packaging. In a short time, these films have become a synonym of quality, usability and safety